The Portuguese team of the Maximus project presented and stress tested the avatar editor at the Qualifica education fair, which took place at Porto – Exponor on 20-23th of April 2022.
The avatar editor was thoroughly explored by the curiosity of dozens of teenagers, which found it very intuitive and easy to use.
The Portuguese team, hosted by IPMAIA (Instituto Politécnico da Maia), includes developers and artists from among the teachers and students of the 2nd and 3rd years of the Digital Game Development degree.
The avatar editor will integrate a collectable card game and an online store under development and soon to be launched.
This gamification second layer solution will integrate the gamification platform being developed by the Slovakian partner, KRR – Klaster Regionálneho Rozvoja (Cluster of Regional Development).
Later on the 25th of May, 2022, the Maximus team met in person at IPMAIA (Porto – Portugal) with some of the Slovak partners to share the progress of the avatar editor and presentation of the entire Osmiiq universe. It was intended to collect feedback and coordinate the next objective, integrating this gamification module into the Maximus platform.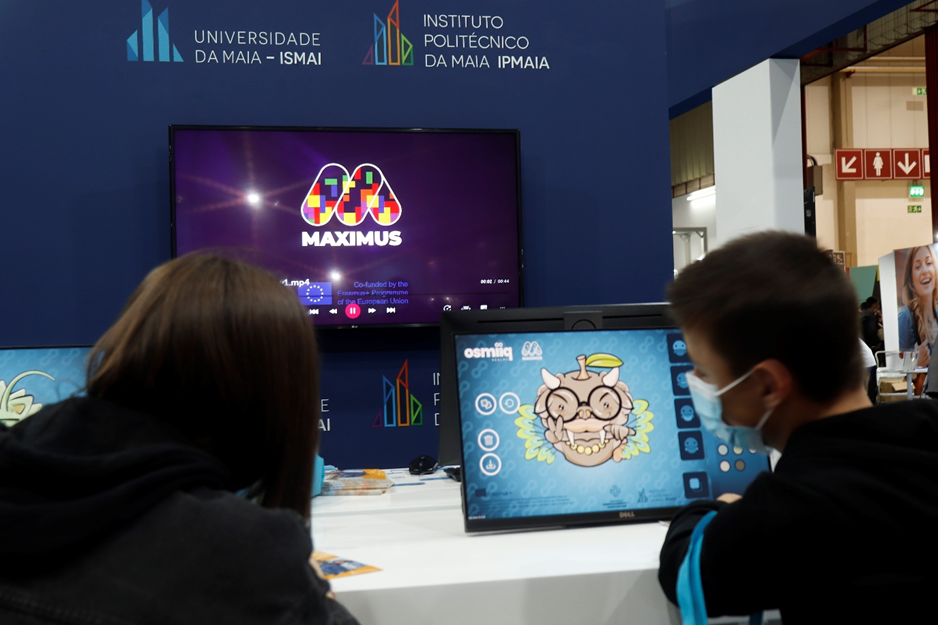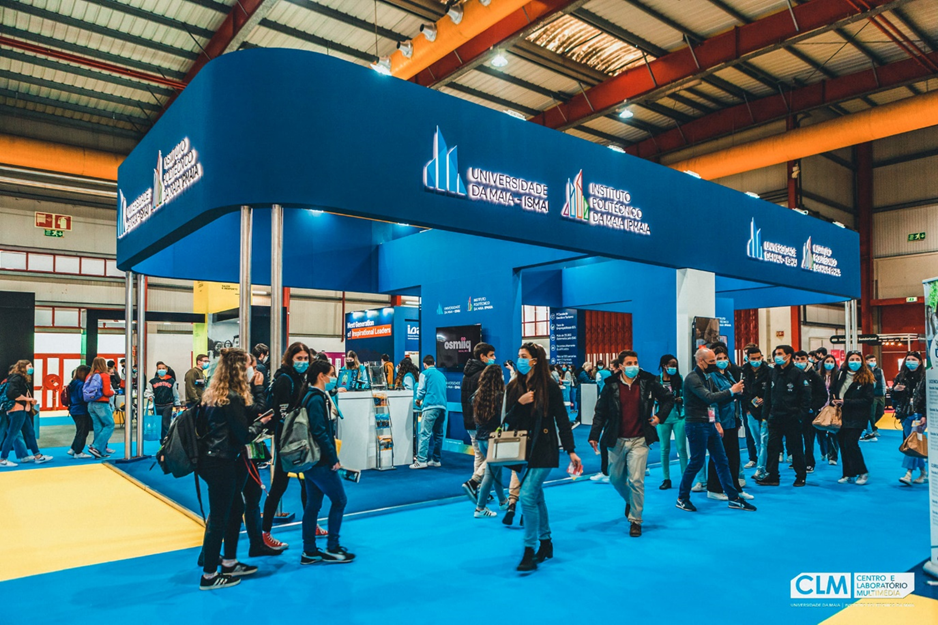 Maximus GamePlay Loop
The student enters the Maximus main app to complete tasks and earn Quiids, the in-game currency. Additionally, each day the student receives a random amount of Quiids that allow him to buy Qraates and featured cards.
Cards are collectable in sets of 5; when a set is complete, the user receives XP (experience points) and unlocks multiple avatar items or cosmetics related to the main theme of the completed set of cards to personalize its avatar.
The user can also exchange repeated cards with friends or burn the duplicates, increasing its XP (up until a daily limit).
When the user reaches a predefined amount of XP, he levels up and should complete further achievements and sets to keep levelling up.